Game Cartridges 3" Waterproof Stickers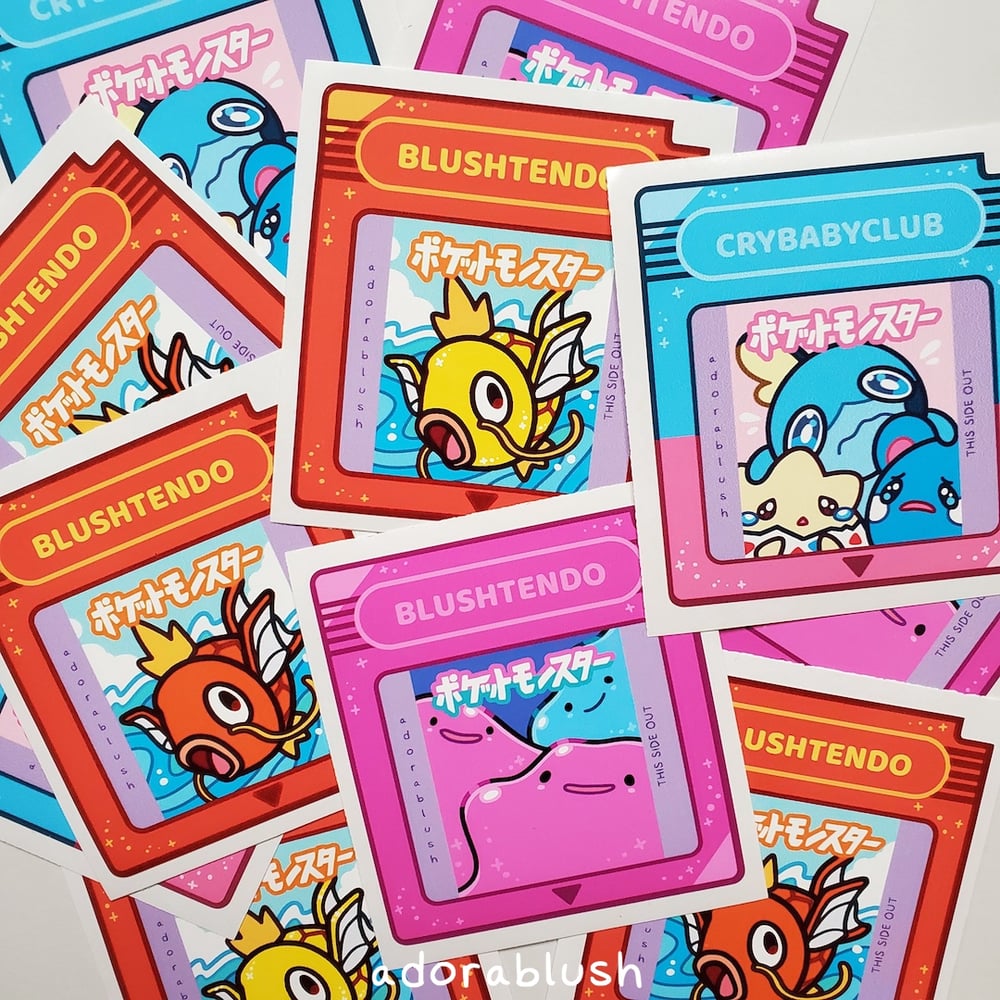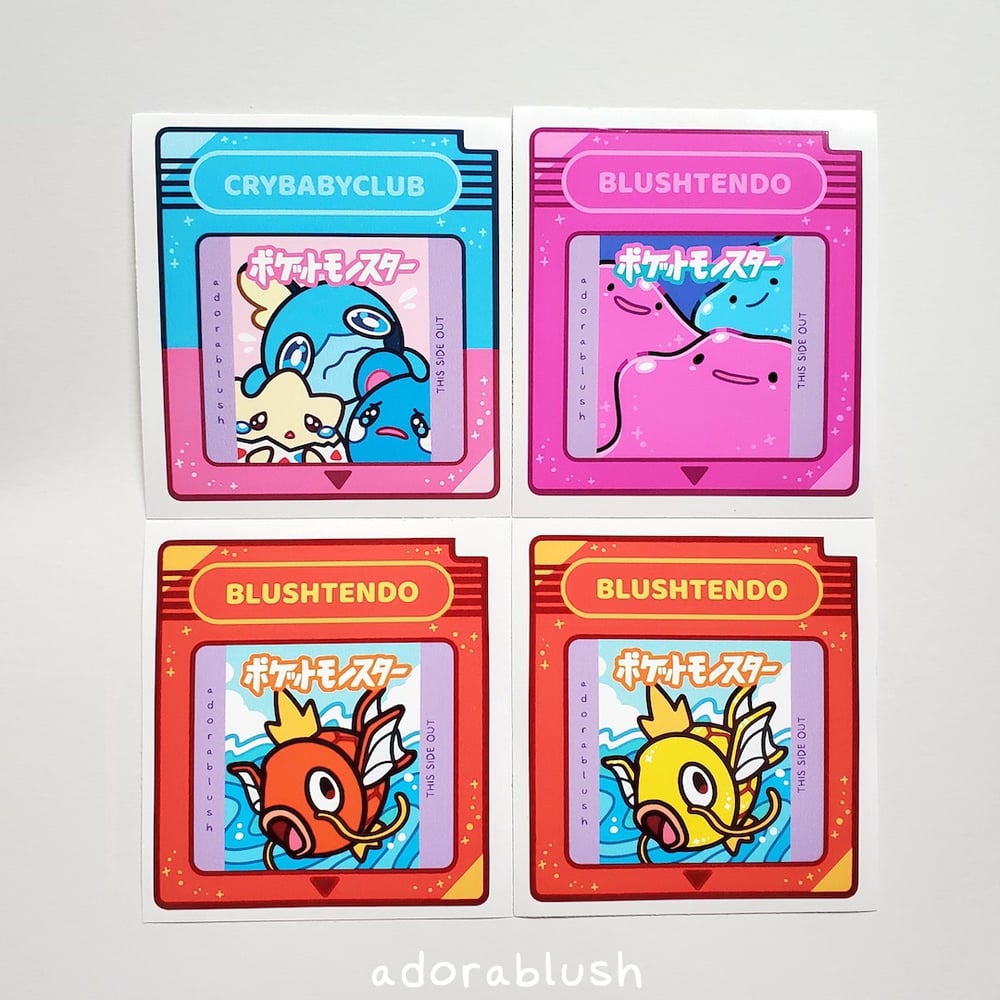 [Waterproof Stickers] Game Cartridges Stickers
These nostalgic un-classics are kiss-cut printed from special sticker vinyl! The material feels comparable to window clings, is completely waterproof, and very easy to remove and re-stick. Apply your stickers carefully to avoid air bubbles, but you can always peel it back and try again if it's not perfect! These stickers leave no residue. They're great for water bottles and almost any surface!
Stickers ordered independently will be shipped without tracking with 1 USPS stamp and card-stock to prevent bending.
These stickers were produced with the talent of my friend Rob!