Cosmic 2" Holographic Stickers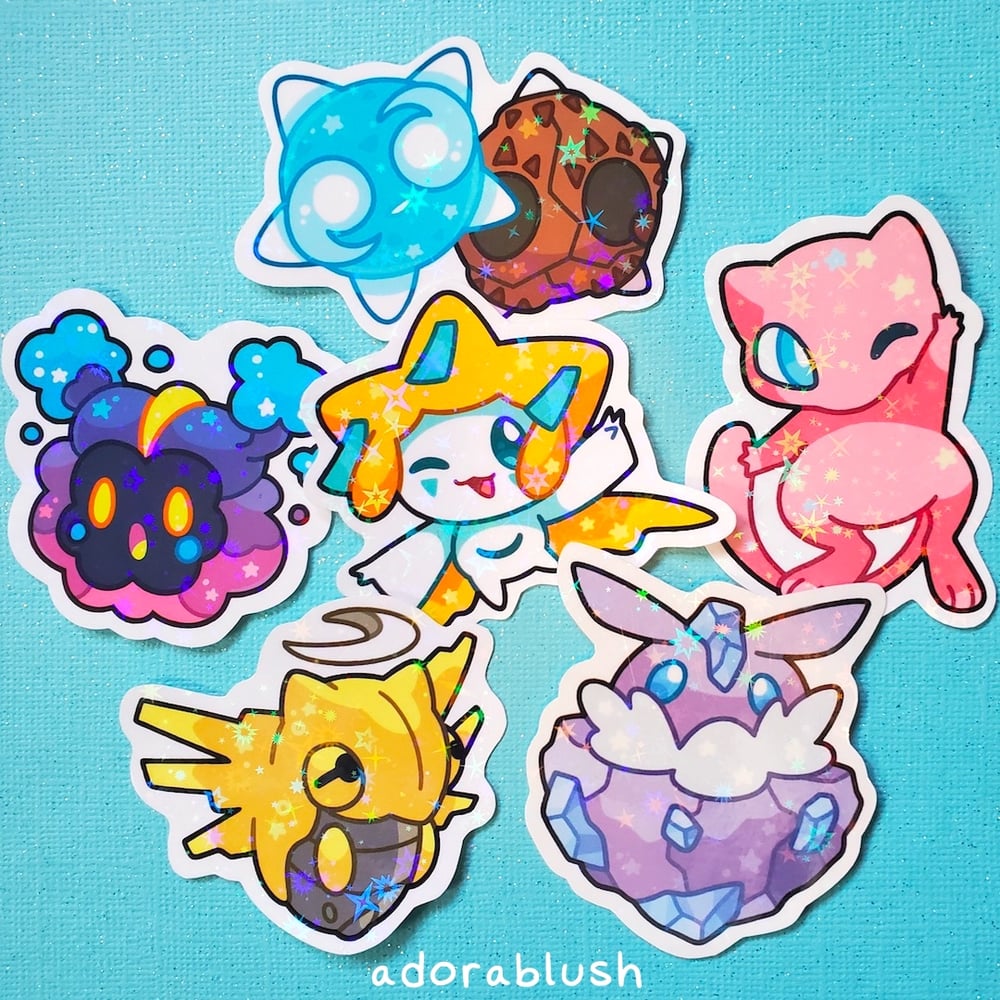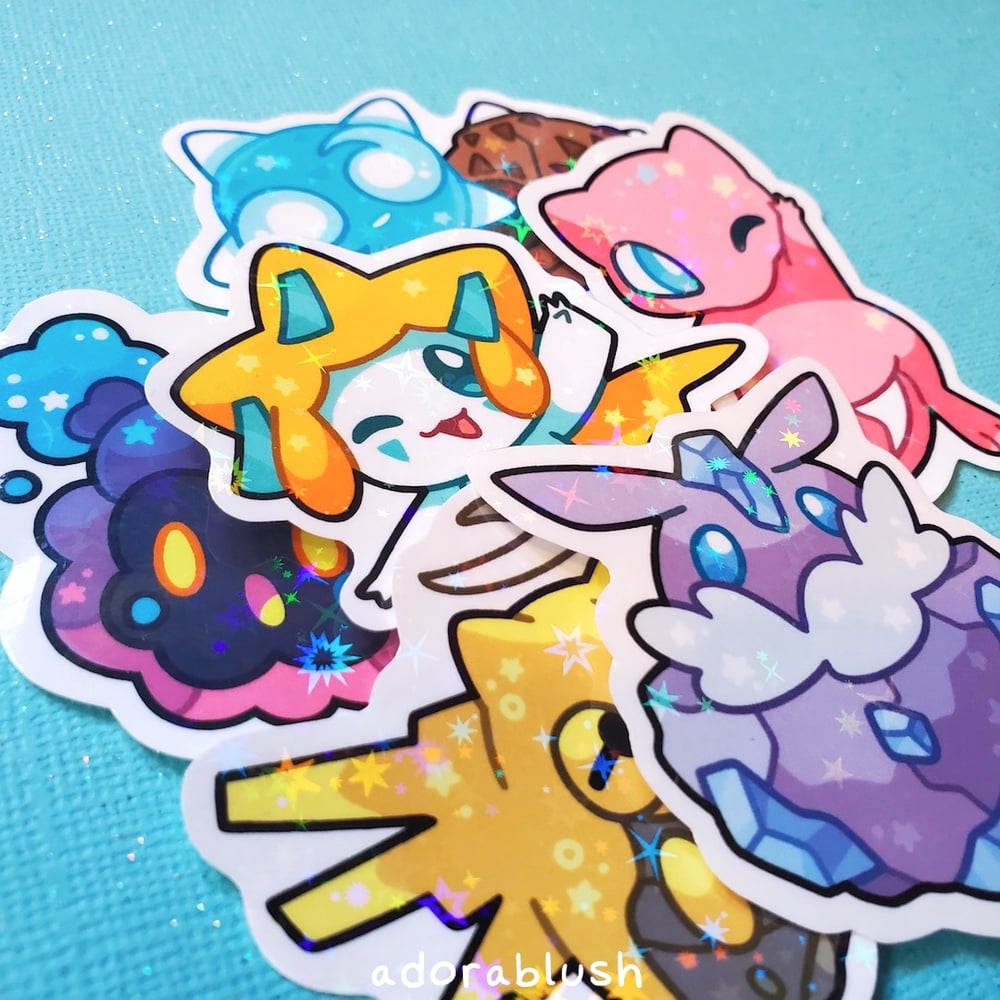 [Holographic Stickers] PKMN Stickers
Cosmic cuties have invaded Earth! These 2" waterproof stickers are printed and hand-cut from star-bursting holographic vinyl. These stickers are durable on most surfaces and can be removed easily. Their hardy material may not curve to very slim water bottles. They're still good if you decide to move them around (removing them may wrinkle the edges, so peel off carefully if you intend to re-use)!
Stickers ordered independently will be shipped without tracking with 1 USPS stamp and card-stock to prevent bending.
These stickers were produced with the talent of @Onigiri_Art!