Fruit Enamel Pins [Standard Grade]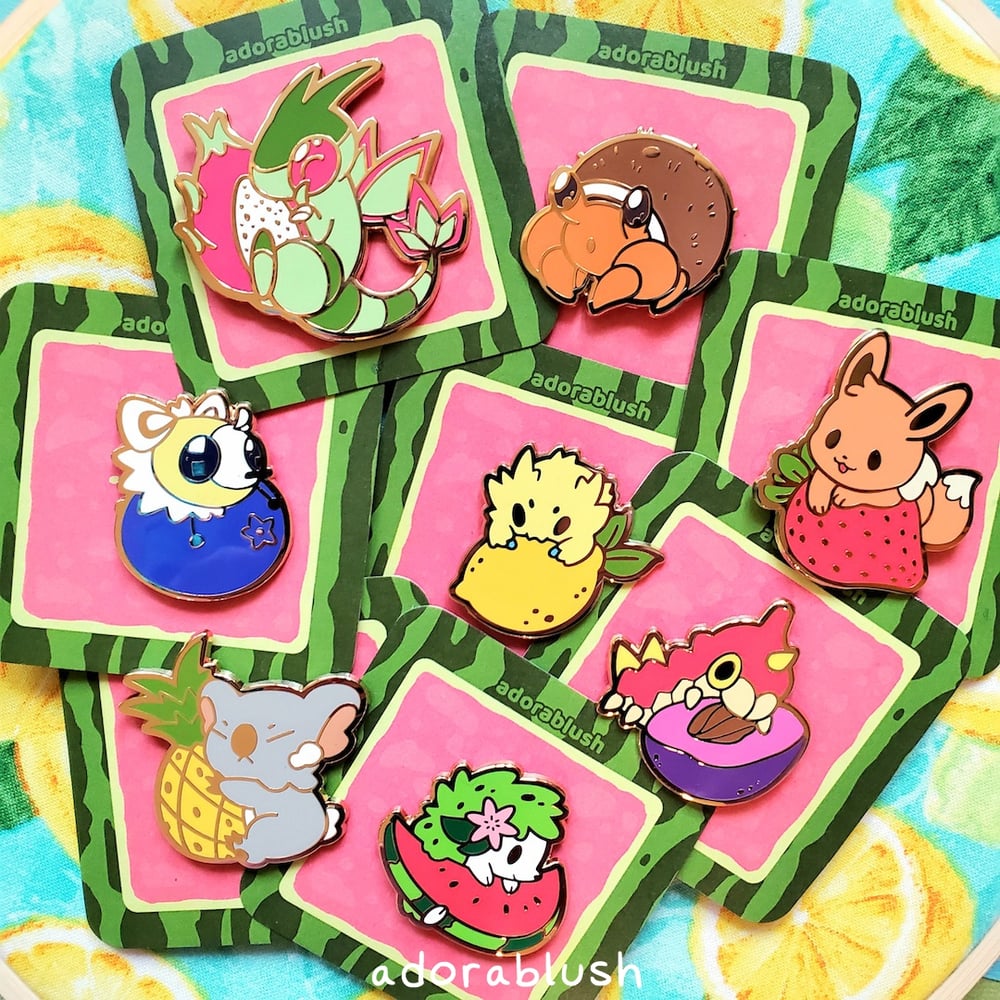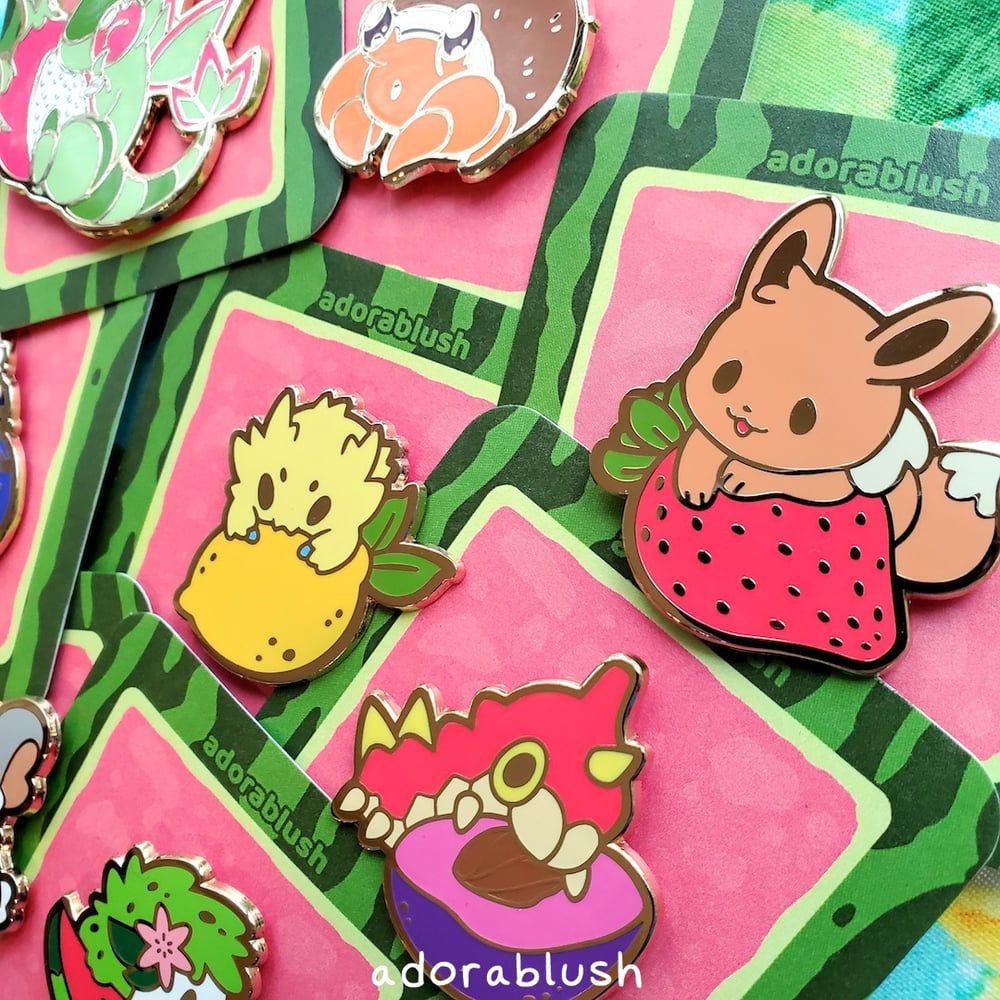 [Hard Enamel Pins] Fruit Salad Pins
These zinc alloy pins are hard enamel style with 2 back-posts and an artist back-stamp. The width is about 1.5" for each design. Enamel pins are great for collecting small artwork that can be dawned on quark boards, jackets, or backpacks! Think back to happier times of summer treats and warm weather.
This listing is for standard grade pins, meaning the pin has no visible flaws or flaws are minimal. These flaws may include a soft scuff on the metal and small pocks in the enamel, though they are minor. Add them to your collector's board!
Pins come in a kraft mailer with a backing card.