Green Ink Stamper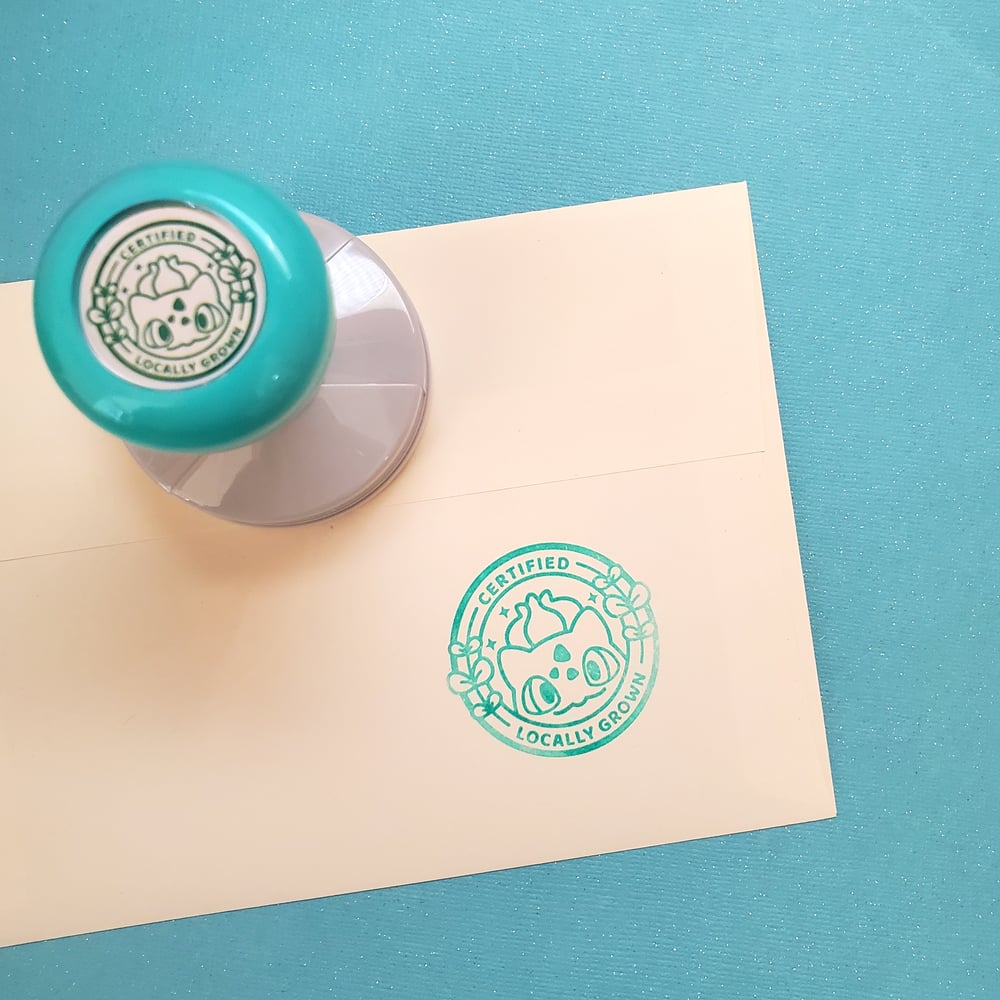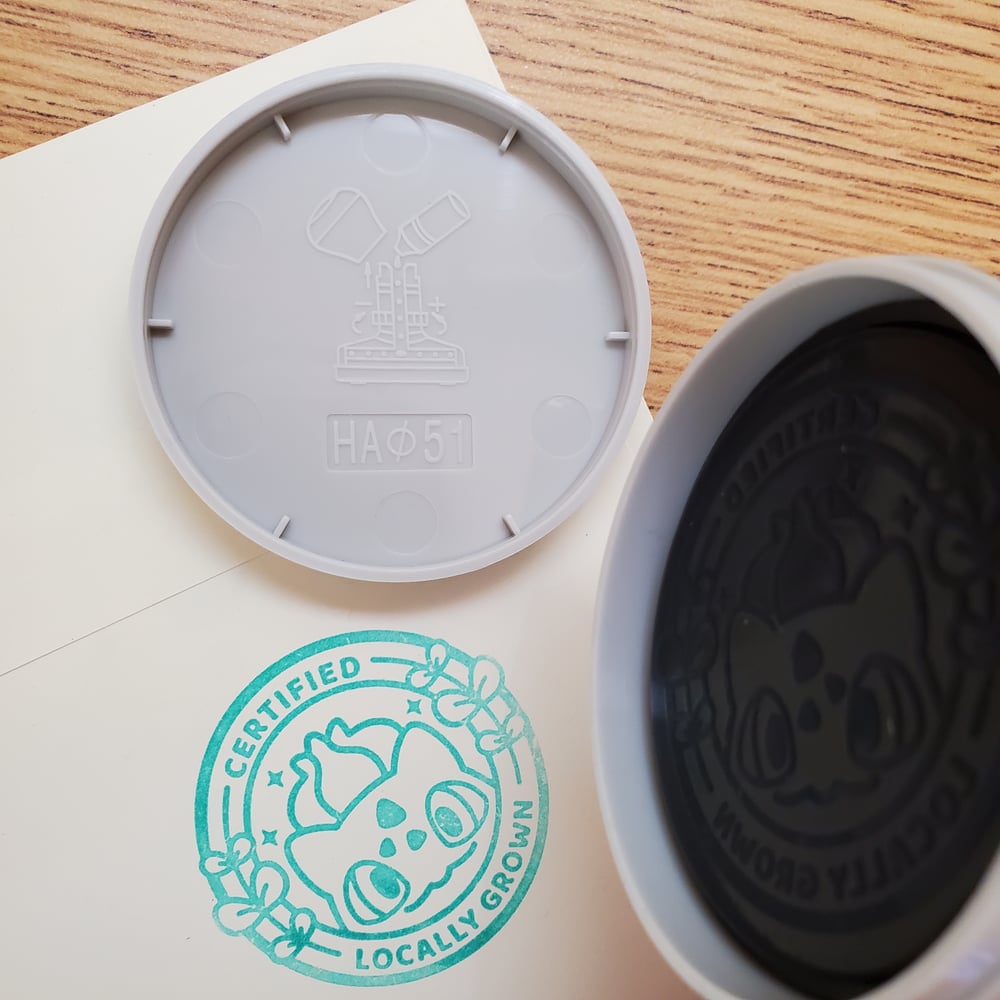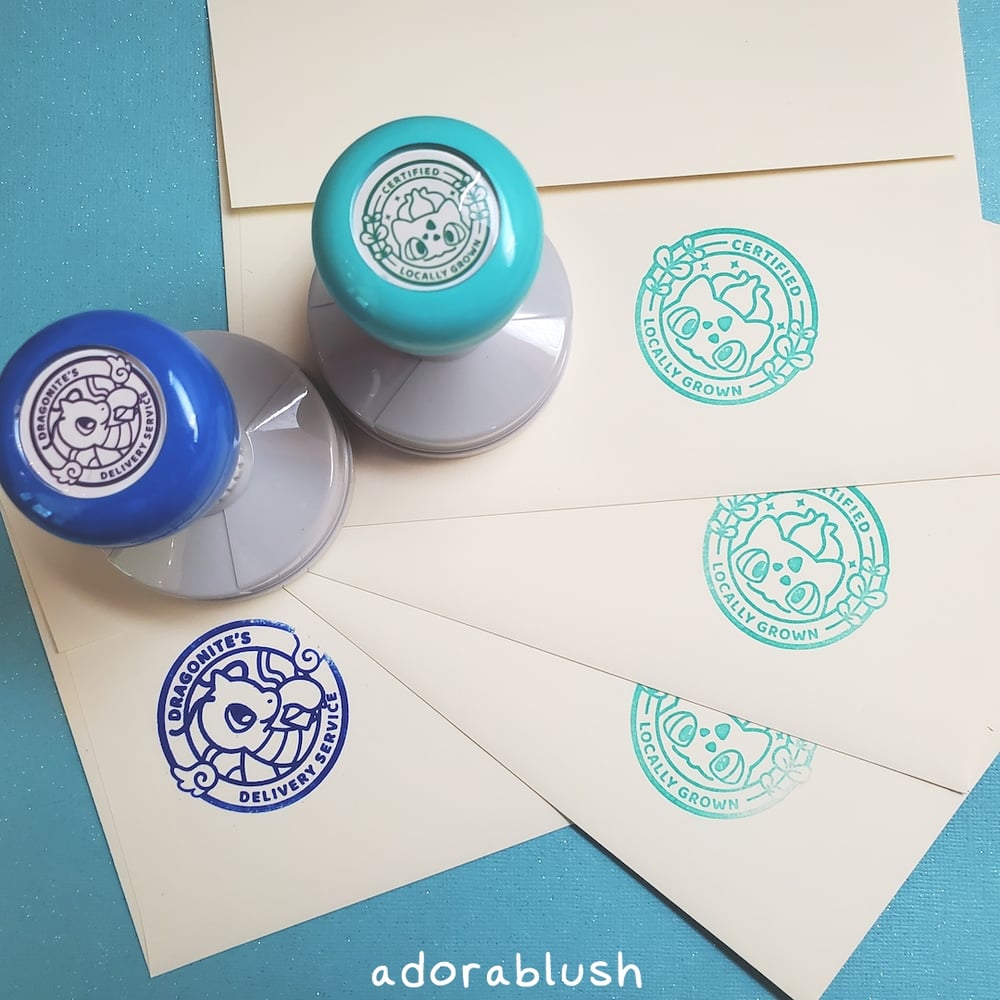 [2" Green Self-Inking Stamper]
This nifty gadget requires no ink pads - it's automatically inked! It's good for about 1000 stamps with proper care (tested and approved by adorablush). Once the ink runs out, you can refill the chamber with standard water-based ink, easily found online or in craft stores.
The stamp head is 2" across with a color-coordinated grip handle. For best results, use equal level pressure when stamping. The gear under the handle retracts and extends the stamp head (directions on the lid). Happy stamping!
The ink is water-based and dries quickly on most paper, but don't use it on waxy surfaces that will not allow the ink to dry or settle. Otherwise, it might smear.