Artist Pencil Pouch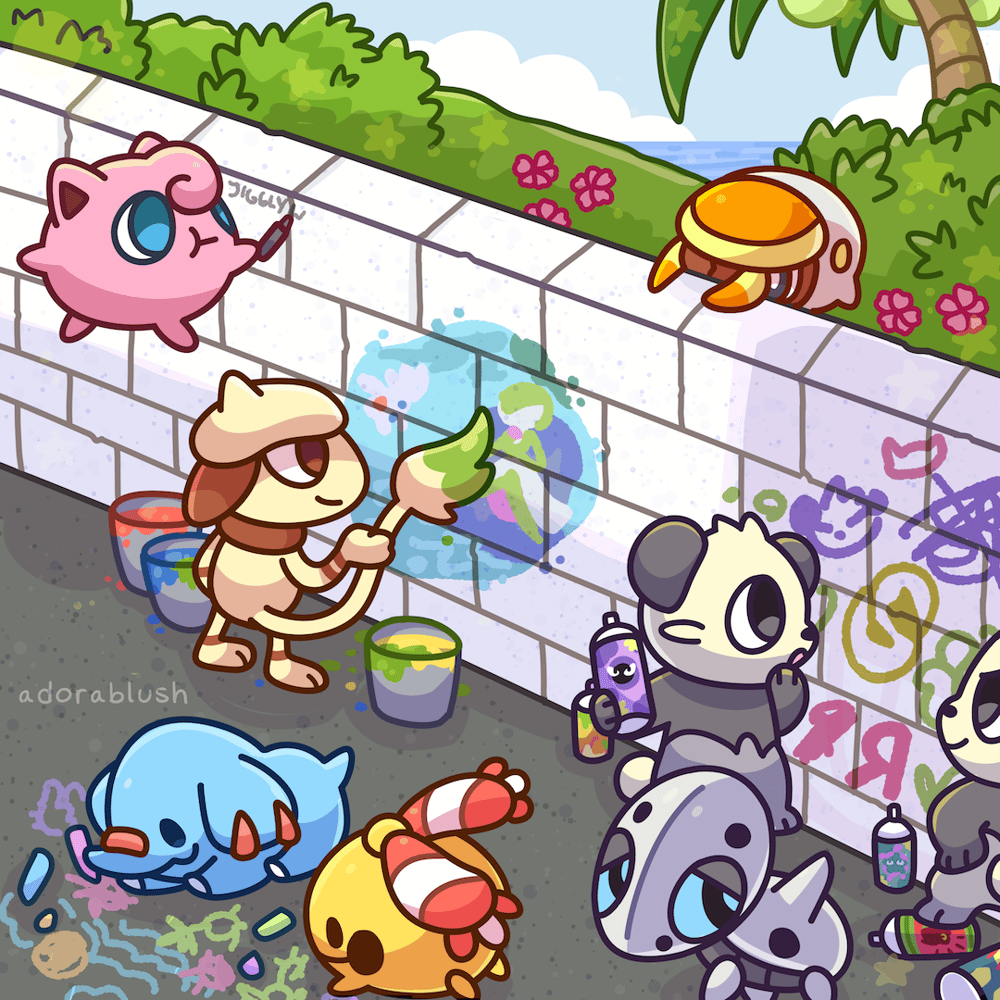 This is a 8" x 5" canvas pouch featuring 7 small artists to assist you in your eternal, mortal struggles! The inside's plastic cover prevents tragic ink leaks from ruining the outside (but let's double-check those caps), and the zipper is metallic rose gold.
Protect your pencils, markers, pens, and tools with the help of these kindergarten vandals. The print is double-sided!
Patches in photo not included!